Internet Booking Engine
Drive Direct Bookings with Radiant1's Web Booking Engine
Seamlessly integrated with your hotel's website, our web booking engine offers an intuitive interface, mobile-friendly design, and real-time availability, ensuring a smooth and efficient reservation process for your guests.
A booking engine to increase your direct bookings.
A comprehensive revenue management solution tailored to elevate your business performance by integrating intelligent pricing strategies, market demand analysis, and competitor pricing insights.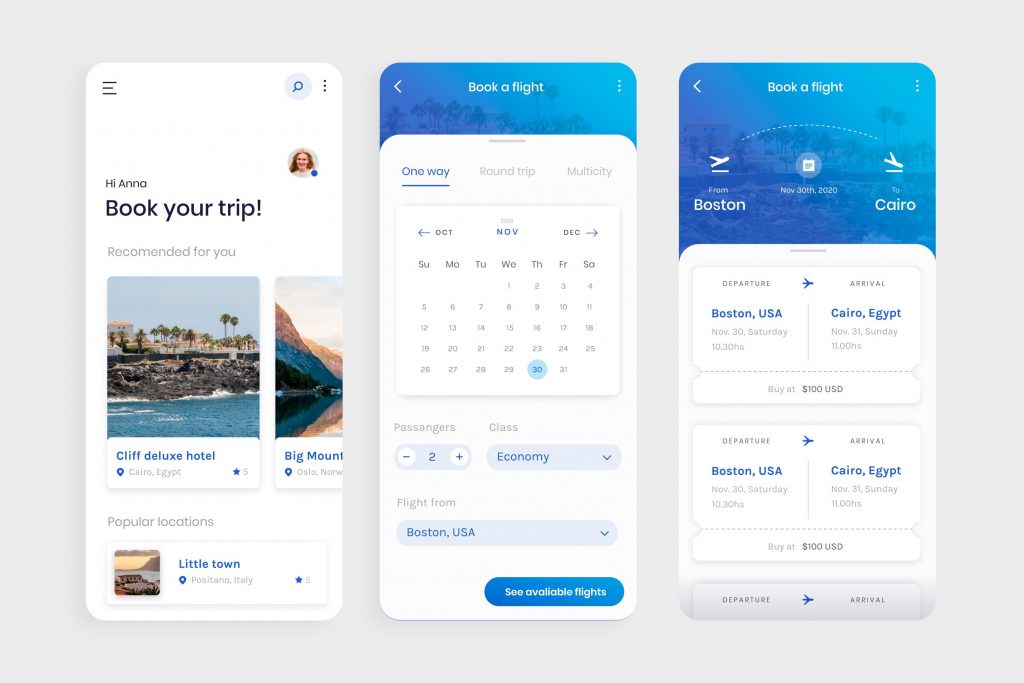 Optimize your hotel's online booking process
Use our advanced machine learning for your website sales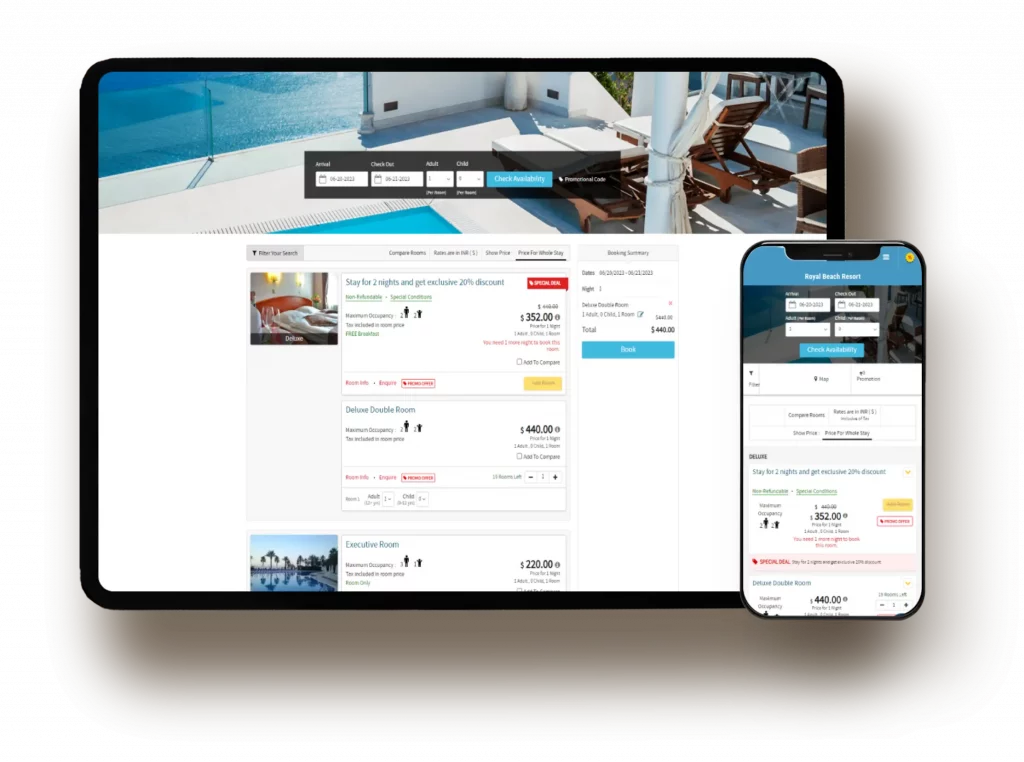 Increase direct reservations
Boost direct reservations. Save on commissions to 3rd parties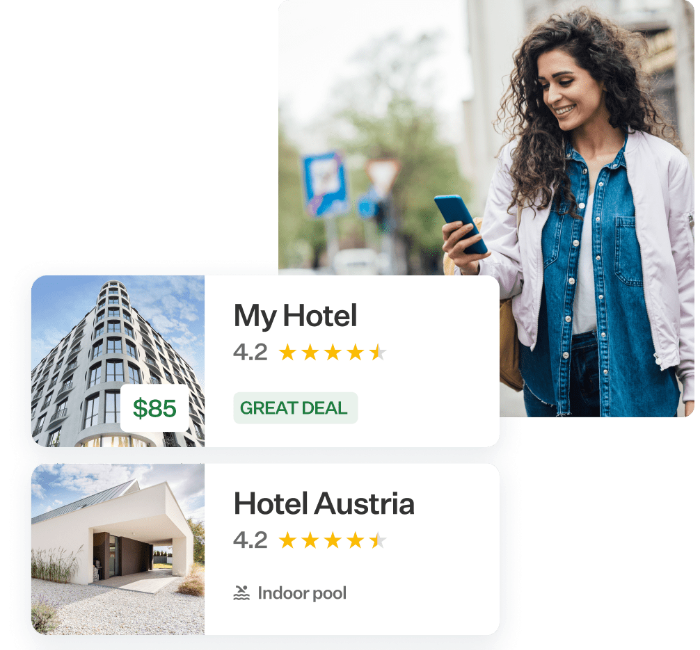 Enhance the overall guest experience
Extending your website into a complete Guest Services Platform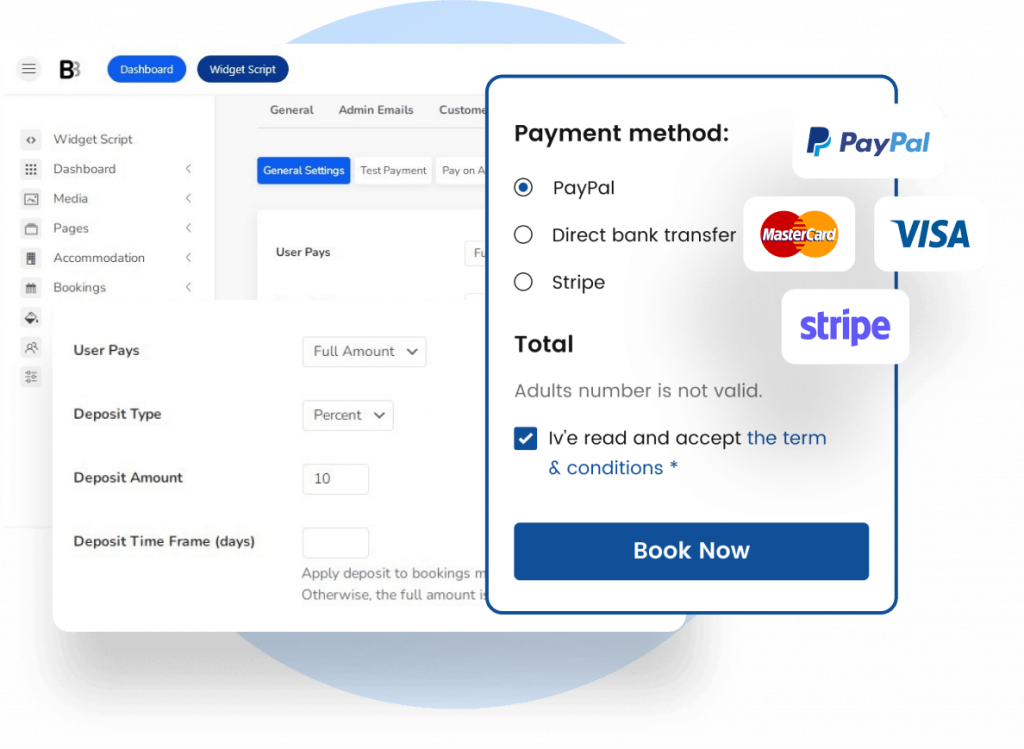 Integrate with payment gateways
Make collections from customers much easier and faster for better cash flow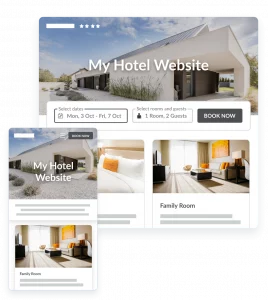 Automate your sales of personalized services to your customers